Showpiece Kitchens
Timber, Tile And Texture
The open-plan kitchens balance clean and simple design with richly textured natural materials, highlighted by pendant lights and an intricate strip of brass tiles. The large cupboards keep the space uncluttered, while the open shelving encourages a personal touch with display items on show.
Residents can choose from three palettes to best suit their style: Minimalist, Organic and Urban, with upgrade options which can be applied to each.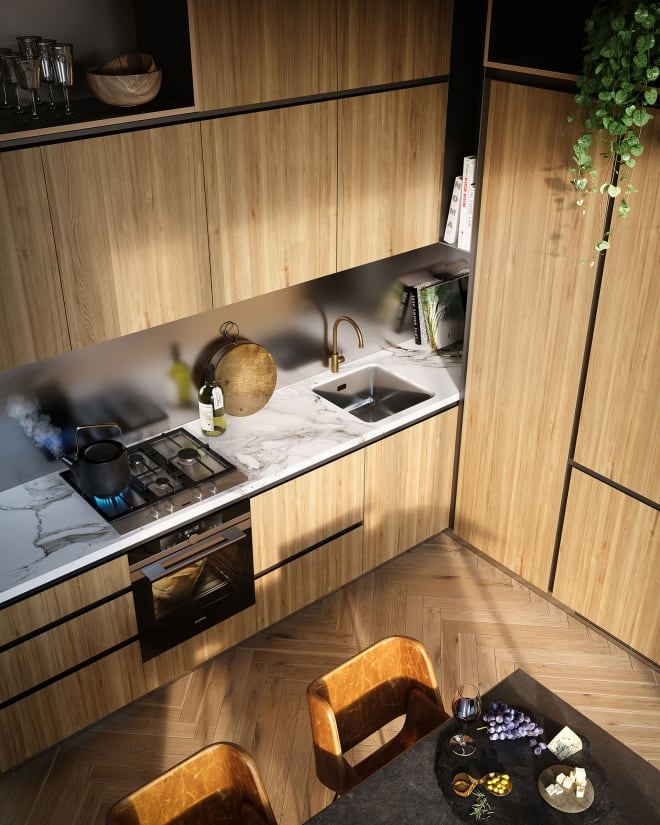 Artist's Impression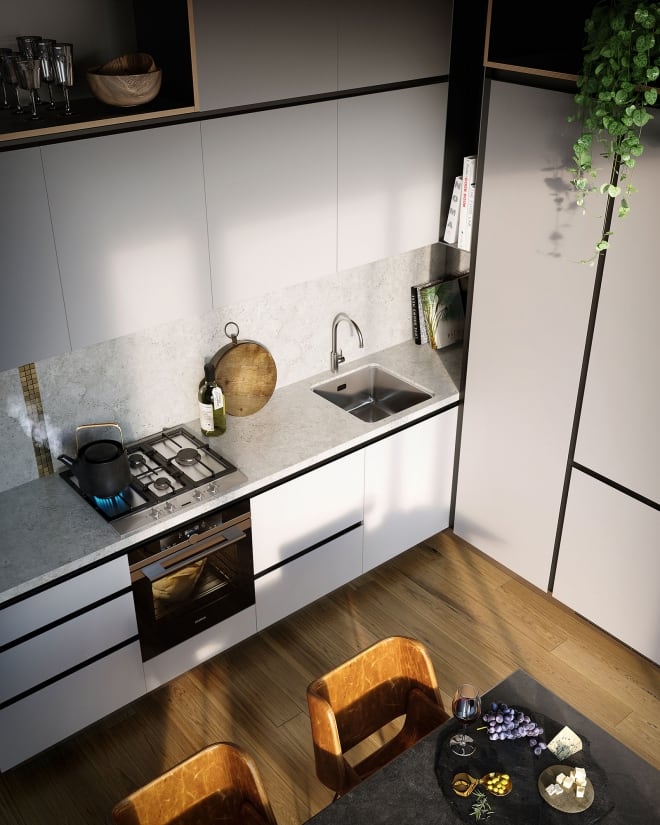 Artist's Impression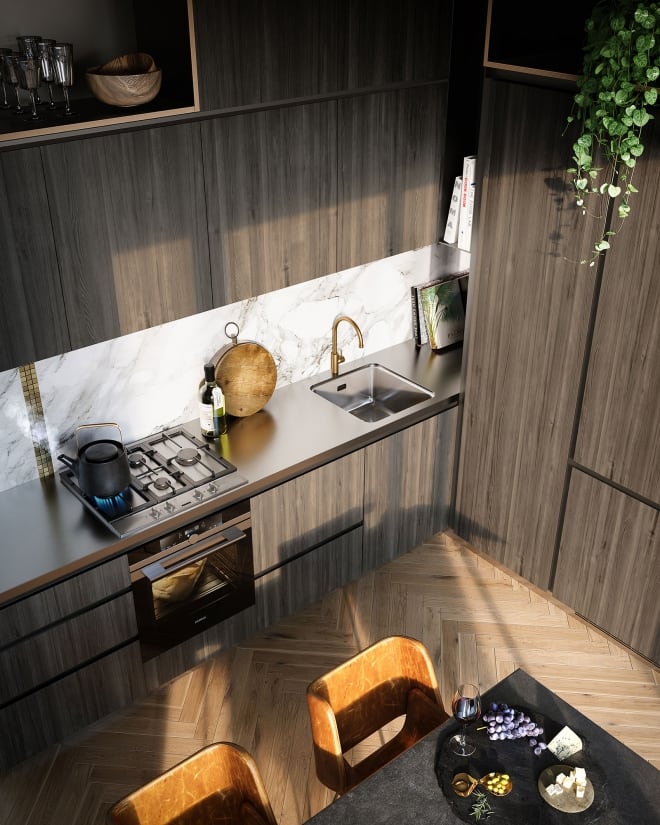 Artist's Impression
Luxurious Bathrooms
Sharp, Sleek And Spacious
Clean lines and a sense of space are delivered in the bathrooms through generous floor-to-ceiling tiling, a floating vanity, and a single pane glass shower screen. Echoing the building's  exterior is a stained-glass lantern that casts a soft atmospheric glow, while a strip of brass tiles and the vanity's materials mirror elements from the kitchen design.
There are three palettes to choose from:
Minimalist, Organic and Urban.
Artist's Impression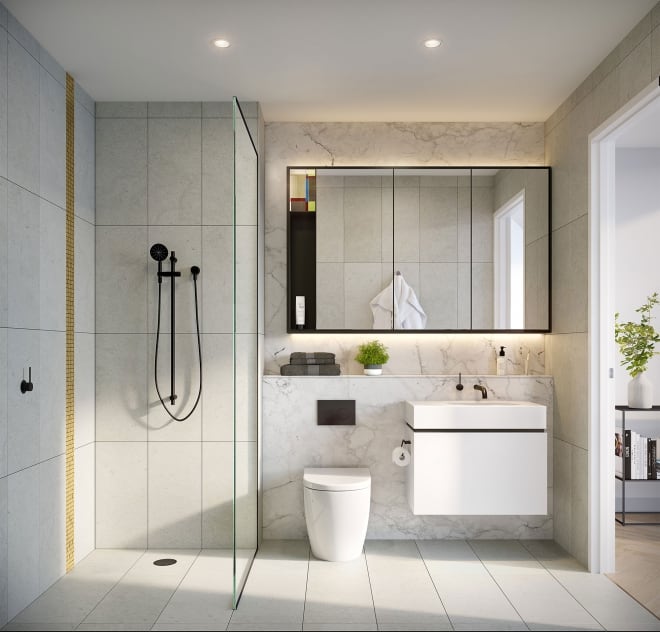 Artist's Impression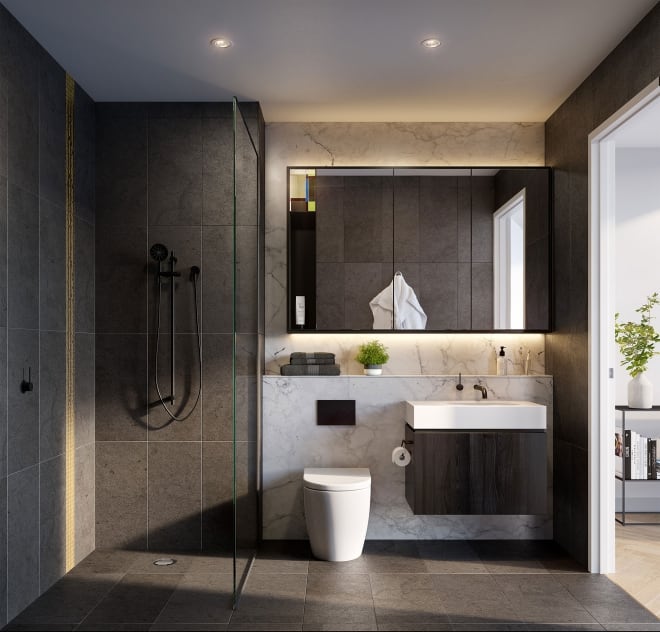 Artist's Impression